Sunblock for your windows
For city-dwellers looking for a cooler home, unblocked views (or privacy), lower energy bills and sustainable home solutions – our window films do it all.
Stay cool with Gush ClearCool
Resilient cooling solution
With ceramic nanotechnology, Gush ClearCool can reduce indoor temperatures by up to 25ºC. Built to withstand years of sunlight exposure without discolouring.
Gush ClearCool offers clarity that doesn't sacrifice visibility. Now you can take in the outdoor view, while staying cool indoors.
UV rays emitted by the Sun can expedite ageing and can cause skin cancer. We aren't safe from it, even when we're indoors. By blocking a sizeable amount of UV rays, Gush ClearCool protects you while still allowing light to shine right in.
Kinder to the environment
Gush ClearCool is an eco-friendly solution for lowering temperatures. Other cooling solutions, such as air-conditioning units, generate heat and greenhouse gases that worsen global warming.
Cooler homes, at cooler costs.
50.8%
Less solar transmissions

14.5%
Savings on cooling energy

99%
Of harmful UV rays blocked

3 transparency levels
Whether you're looking for total privacy or crystal clear views, we've got just the films to keep you cool.
ClearCool 5
5% light transmission
Made for more privacy.
ClearCool 35
35% light transmission
Not too bright, not too dark.
ClearCool 76
76% light transmission
Let there be light, with clear views.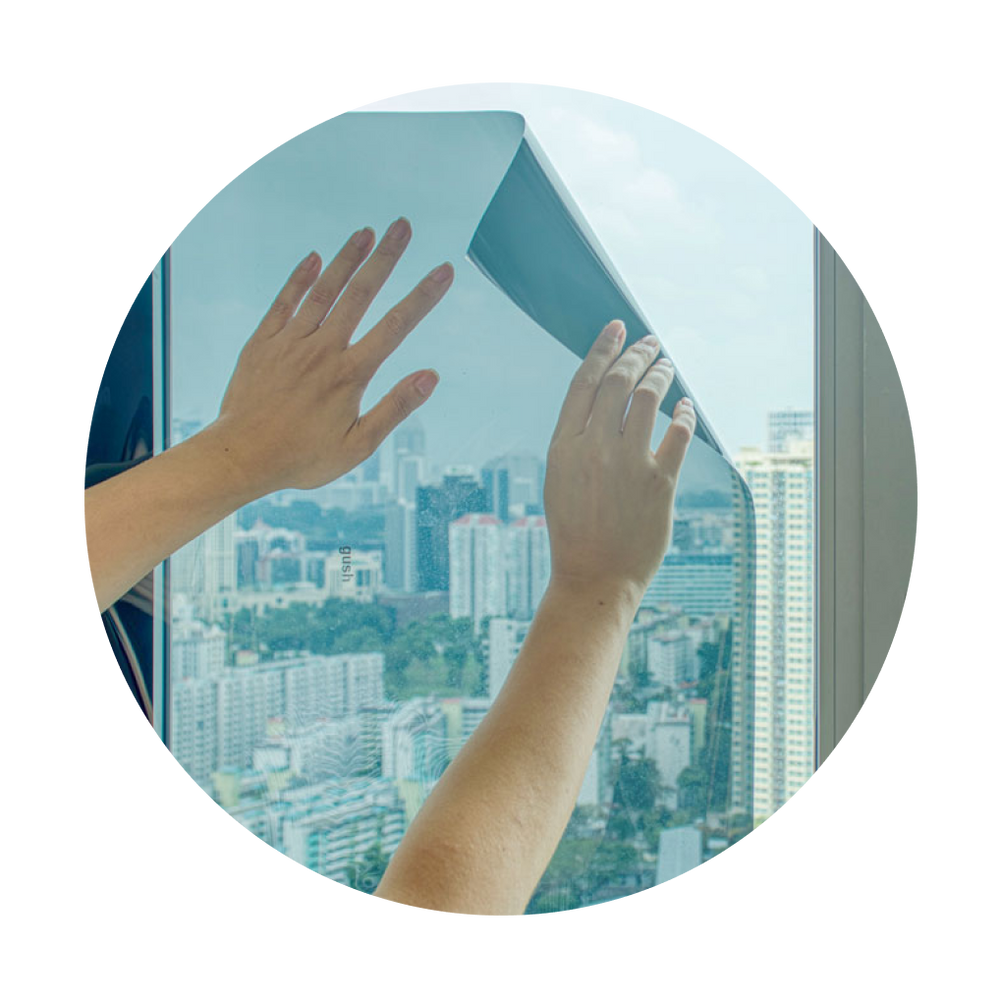 Install like a pro.
Don't sweat installing our window films. Our in-house team conducts onsite assessment reports to ensure smooth and speedy installations.
Find out more
All Reviews
Products
Services