Brand
---
Because we all need a familiar friend who'll never let us down.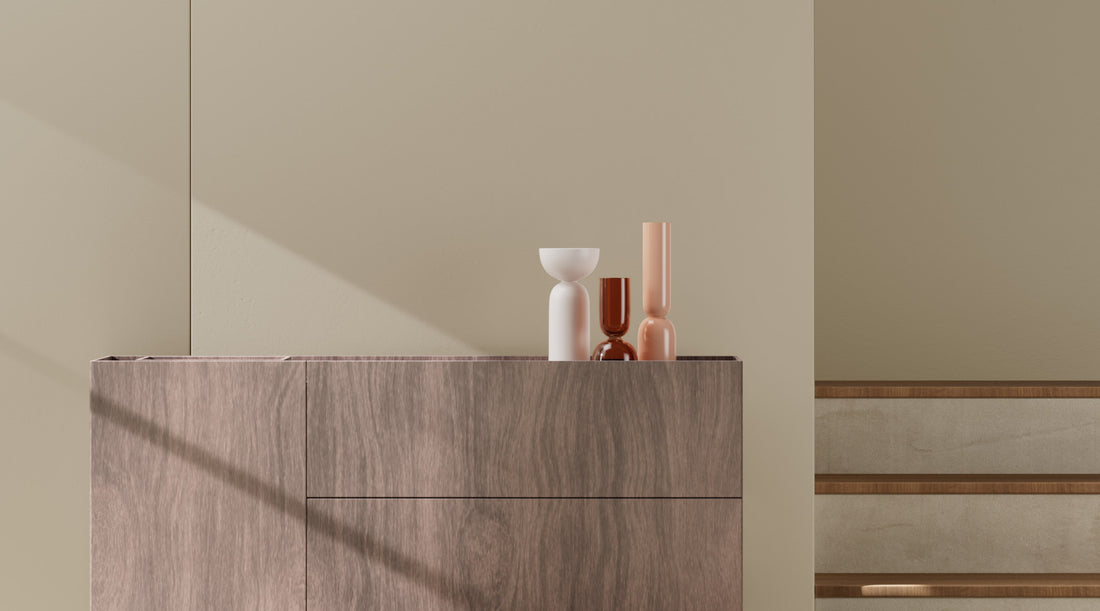 Because we all need a familiar friend who'll never let us down.
---
Gush Colour of the Year 2023: Kindred.
We see you, 2023 - and we don't know what you've got in store for us. But this year, we've learned to cope with uncertainty instead of denying it, and we're coming at you stronger. Major events with global impacts dominated 2022. But we adapt, we learn, we go again. That's why we've picked Kindred as our Colour of the Year for 2023. Your spaces should support you, come what may – with Kindred, they'll bring you comfort and confidence.

Kindred is a creamy blend of grey and beige in a middle tone. It's earthy and gives a natural vibrance; but most importantly, it's versatile and complements a wide variety of interior styles.
A comfortable hue for every mood.
For better or worse, one thing is probably true in 2023: the uncertain is certain. Having a grounded, calming tone in your living spaces will give you much-needed tranquility and escape when you need to regain your center. Kindred works well with changing light conditions throughout the day, and always looks comfortable and peaceful. It's a great accent colour with colder white walls, for a warm, organic ambiance.
Great for socialising or solitude.
Kindred's neutral blend also provides a comfortable setting for common areas, where your friends and family can make the most of the post-pandemic return to communal activities. A cordial, friendly atmosphere makes a safe space for conversation. As more and more silenced voices finally emerge across the world, the year ahead might see more debate. In 2023, it's good to take stock of perspectives rather than resisting ideas and other points of view, especially those you might not agree with. Having a space to nurture this will be more essential than you know.
At home with nature.
Thankfully, the fight against climate change is still progressing. Natural and sustainable products and lifestyles are growing more pertinent. As brands continue to innovate towards eco-friendly product design, Kindred provides a complementary backdrop as we continue adjusting our lifestyles toward sustainability. Its toxic-free and odourless formulation also purifies your air without constantly consuming energy – an eco-friendly benefit that you and your loved ones will enjoy.
A solid base for expressing yourself.
Feeling like having more eclectic elements in your interior styling? Kindred provides stability to your bolder choices. It's a timeless shade that works well with both cool and warm colours, making it complementary to a wide array of aesthetics and trends. It works brilliantly for a minimalist concept and gives a soothing spaciousness to busier homes as well.
As 2023 approaches, we'll expect the unexpected. Even when significant changes occur, we'll have homes of balance, peace and security to return to. In our personal sanctuaries, we can be mindful, collect ourselves and heal. When we have spaces that support us, we can thrive; and in our Colour of the Year, we hope you'll be guided back to your center - all within safer, healthier spaces.