Wellness
---
3 ways to level up your home ambience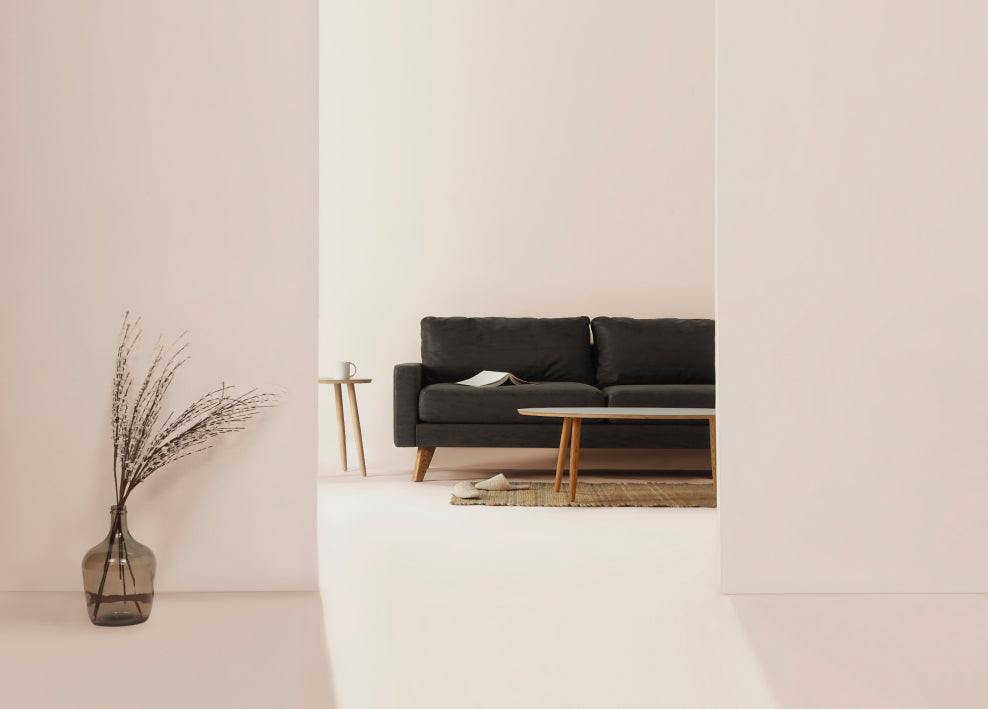 ---
Revamp without renovation.
You know what they say — home is where the heart is. Especially after the Covid-19 pandemic, we see matters of the home differently. We're looking to create the perfect oasis for ourselves. A place that we can come back to after a long day and feel completely at peace. 
Sometimes, all you need is a little facelift. With Gush paints, you'll get that and more. Fresh walls, fresh air, and fresh vibes. We'll talk you through the ways our paints can level up your space without breaking the bank.
1. The power of colour to set the mood 
It's no secret — colour has the power to change your mood. With Gush paints, you'll get colour that sparks love and laughter. 

Bedroom

Ethereal and magical romantic vibes can be achieved with lighter tones.

Entertainment room

Unleash your creativity with vibrant hues that stimulate imagination, innovation and expression.

Living room

If your home is your happy place, let it reflect on your walls — joy is contagious.
2. Colour can create visual illusions of a larger space 
We all have that one bone to pick with our homes. Maybe your hallway's too tight, your ceilings too short, or there simply aren't enough windows. With strategic colour placements, visual illusions can alleviate your grievances.
Enlarge

The rumours are true — lighter colours totally open up a space. When painted on shorter walls, your eyes are drawn upwards, creating an illusion of expanded height and space.

Highlight

Draw focus to things that you do love — like an architectural feature. Using a contrasting colour adds depth and visual interest that's absolutely striking.

Lengthen

If low ceilings have got you down, paint a wide horizontal strip in a lighter colour across your wall. Now your space feels open and airy.
3. Features that keep you well. 
There's a plethora of paint options out there in the market, but none do it like Gush. Our paints are jam-packed with 6 features in 1 tub. They're air-purifying, anti-moulding, anti-bacterial, odourless, toxic-free and come with the option of humidity control or stain resistance.
Together, these features work hard to maintain healthy indoor air quality, while maximising livability. 
Gush Care, our humidity control variant, works amazingly for bathrooms, ceilings or simply homes located near water bodies. Our paints absorbs and desorbs moisture in the air, keeping it comfortably dry.


Gush CleanCare, our stain-resistant variant, is perfect for homes with kids, pets, or prone to accidents. Footprints on your walls? Just grab a lightly damp cloth and wipe.
Welcome to your new home. 
With Gush paints, you don't necessarily need to break down walls or move homes for a fresh start. The transformative power of these toxic-free paints are enough to change your life from how it looks, to how it makes you feel. Take care of yourself — your walls, your lungs and every other part of you. You deserve it.