Wellness
---
6 ways to create a safe oasis for your newborn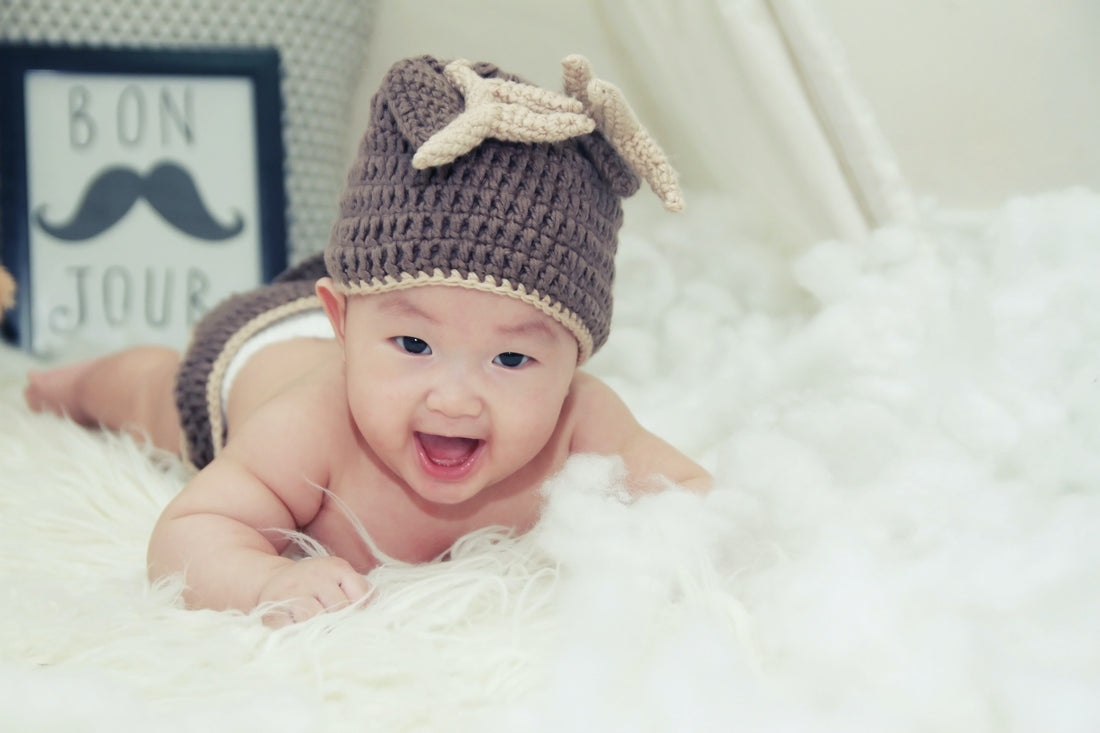 ---
In the exciting journey of motherhood, safety becomes paramount. We must be vigilant about the invisible threats lurking in everyday life — from the air we breathe, to the bottles, toys and clothing we provide our little ones. Potential toxins often hide in plain sight. As expecting moms, the best we can do is to stay informed and make safe choices for your growing family. This extends to the walls that surround us too.
Gush paints: your partner in health and wellness.
We're surrounded by walls and ceilings about 90% of the time. What if there's a way to take the biggest surface area of our home, and turn it into something beneficial to your health? With Gush paints, you'll get just that. Our paints come jam-packed with 6 features in a single tub and boast features that aim to keep your indoor air quality at safe and healthy levels around the clock.
Paint that purifies the air 24/7.
Pollutants are all around us. In fact, the indoors can be 3 - 5 times more polluted than the outdoors. The culprit? Volatile Organic Compounds (VOCs). These invisible but deadly chemicals are omnipresent — they come from everyday items like furniture and vinyl flooring, and can continue to off-gas in your surroundings for up to 12 years unbeknownst to you. Gush paints work hard in the background to purify your air of these VOCs, ensuring you and your family get clean air around the clock.
Paint that's toxic-free and odourless.
In today's world, chemicals are everywhere and it's hard to pinpoint these dangers. Gush paints are VOC-free, which means they do not contain harmful chemicals like formaldehyde and benzene. They're also truly odourless — allowing you to sleep in the same room the day painting is completed. They're also free of phthalates and heavy metals — safeguarding your health.
Paint that fights mould in 3 different ways.
In sunny and humid Singapore, we're no stranger to mould. Beyond looking unsightly on our walls, microscopic mould spores lingering in the air can be harmful to your respiratory health. With 3 anti-mould features in 1, you can rest easy knowing your walls will stay mould-free for years to come.
Paint that controls humidity in the air.
Gush Care in particular, has strong humidity control properties that keeps your air comfortably dry at all times. Especially great for moisture-prone areas like bathrooms, these paints work hand-in-hand with our anti-moulding feature to ensure your walls stay fresh for much longer.
Paint that fights bacteria.
When we have children in our lives, bacteria becomes a very real concern. Gush paints have been certified to resist bacteria such as E.Coli and S.aureus — ensuring that your walls will never be a breeding ground for bacteria.
Paint that resists stains.
Living is messy. Living with young children is messier. Gush CleanCare in particular allows you to wipe off those inevitable spaghetti stains on your walls with just a wipe. Never worry about mess, and let children be children.
Paint that comes in a variety of playful hues.
Regardless of gender, your young one deserves a space that expresses who they are and the colourful world around them. Gush paints come in a variety of shades in pastels or bolder colours that's sure to delight your little ones. If you're feeling extra ambitious, our paints are great for creating custom murals like mountains or castles to ignite the imagination. Choose the hues that echo the love and care you hold for your little one.
As a soon-to-be mom, you have the power to transform your environment into a haven of safety and love. Paint those walls with Gush, and let every stroke resonate with the promise of a beautiful, toxin-free beginning for your baby. After all, their first home should be nothing short of perfect.